Amazon.com has some great deals on family games. Say What
is one of my family's favorite games to play on Family Night. Amazon has it for only $13.99! You are given a popular phrase of words out of order and you have to put it back in order before the time runs out.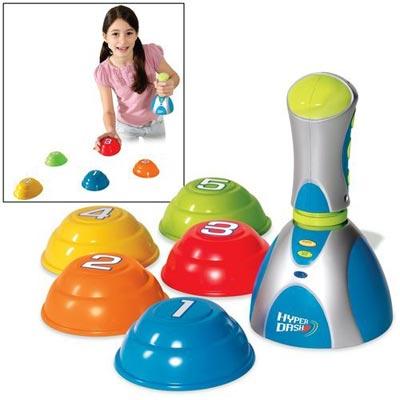 They also have Wild Planet Hyper Dash
for 55% off (only $13.80). The reviews for it are outstanding. Every year I am looking to add fun games to our collection. We have family night once a week and the kids have fun taking turns choosing which game we get to play.

They also have the Electronic Hyperslide

game available at 48% off!

Other Deals include:

The
Fisher-Price Stride-To-Ride Lion
is marked down to $29.99 (reg. $50).
The
K'Nex Lava Launch Coaster's
price is reduced to $47.50 (reg. $95) w/Free Shipping!
The
Spa Factory Custom Nail Studio
is only $19.99 (reg. $40).
Plus the best part is that all of these items qualify for free shipping with any order over $25!!

They also have Glenn Beck's Book- Arguing with Idiots: How to Stop Small Minds and Big Government
- for only $12!



If you haven't picked up Sarah Palin's new book-Going Rogue: An American Life
-, they have it for 50% off ($14.50)

Plus don't forget that they have all my 101 cookbooks
that you can order as well for $9.95!